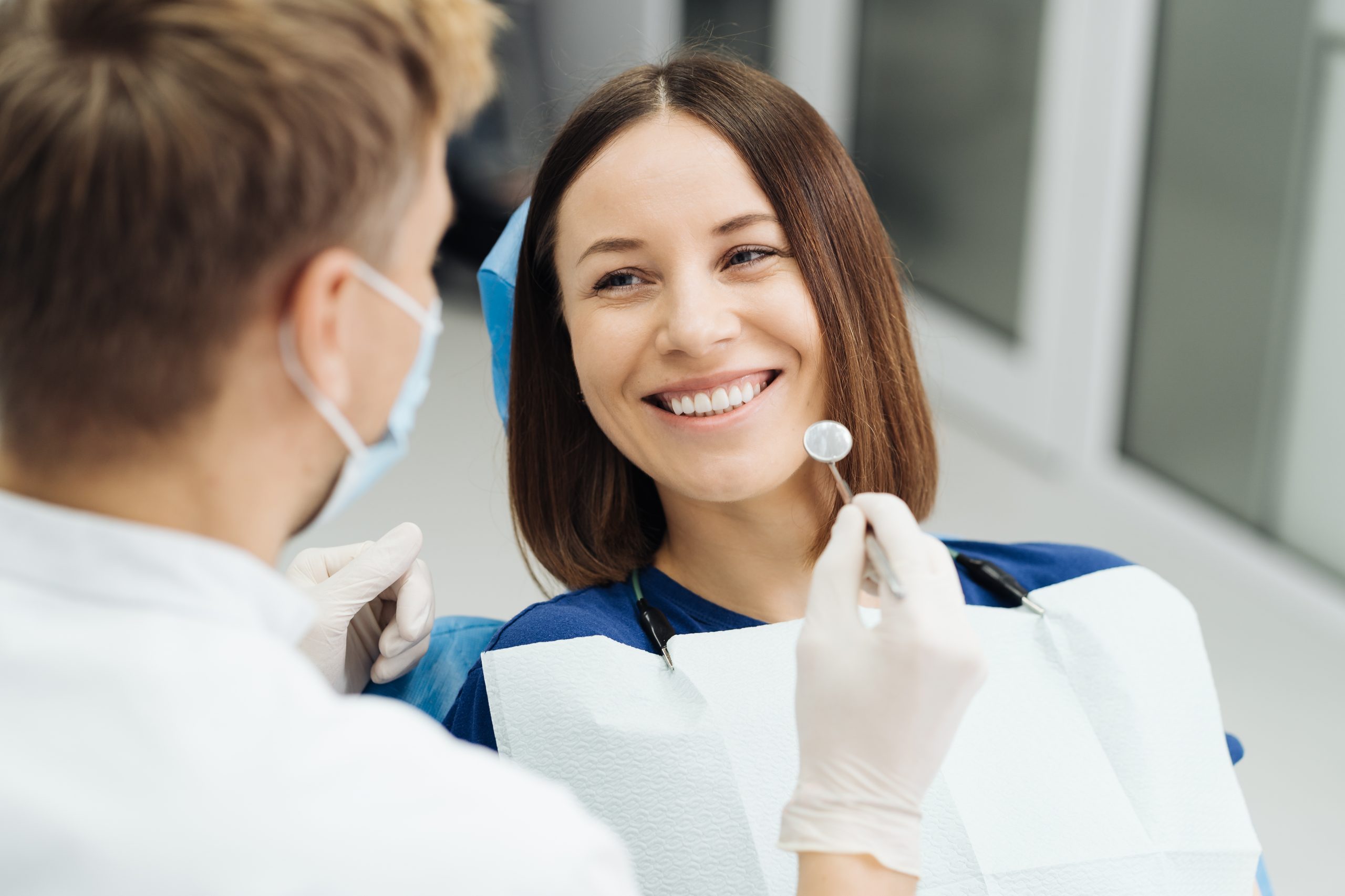 Your smile is one of the first things people notice about you, so it's important to make sure it's looking its best. A great way you can do that is by visiting a cosmetic dentist. Cosmetic dentistry has come a long way in recent years, and there are now many options available to help improve your smile. But with countless choices out there, how do you know which cosmetic dentist is right for you? In this blog post, we will share tips on finding the best cosmetic dentist for you.
Ask for referrals
If you are in search of a great cosmetic dentist, one of the best ways to find one is to ask for referrals from your friends and family. A majority of people have had great experiences with their cosmetic dentists and can recommend one that they trust.
Search Online
Another great way to find a cosmetic dentist is to search online. There are many websites that allow you to search for local dentists and read reviews from other patients. This can be a superb way to get an idea of what others think of a particular dentist before you make an appointment.
When you've found several potential candidates, be sure to schedule a consultation appointment so you can meet with the dentist and get an idea of their personality and approach. This is a vital step in finding the right fit for you.
Check Credentials and Certifications
It is vital to know that some dentists might present themselves as cosmetic dentists, but they do not have the necessary credentials and certifications. Therefore, it is important that you ask for credential and certification details. Make sure they are licensed within your region. You can do this by checking with the dental board. Next, look for any national or specialty certifications they may have. These can be found through the Australian Dental Association.
Experience
Experience is an important factor to consider when finding a good cosmetic dentist. Most reputable cosmetic dentists will have completed advanced training beyond dental school and have plenty of experience performing the procedures you're interested in.
In addition, be sure to ask about how often they perform the procedure and what kinds of results they typically see. An experienced cosmetic dentist will be in a position to answer all of your questions and give you an idea of what to go ahead and expect from the procedure.
Ask Your Dentist
Your dentist is a good resource when it comes to finding a cosmetic dentist. They can give you recommendations based on their own experiences and those of their patients. They are well suited to know about the experience, reputation, and expertise of other dentists in different fields.
Find a Dentist Whose Payment Plans Match Your Needs
It is paramount to find a dentist whose payment plans match your needs. There are many dentists who offer financing options, so be sure to ask about them. Some dentists may require a down payment, while others may offer a payment plan. Be sure to find out the payment plan terms before agreeing to anything.
There are also many dentists who offer discounts for cash payments. This may be a great option for you if you have the cash available. Be sure to ask about any discounts that may be available.
Visual Evidence
Another vital step is to take a look at before-and-after photos of the dentist's previous patients. This will give you a good idea of the quality of work the dentist is capable of. It's also important to ensure that the results shown in the photos align with what you're hoping to achieve. If a dentist only has photos of very drastic transformations, but you're just looking for subtle changes, that's probably not the right fit for you.
The best cosmetic dentists will have a wide range of before-and-after photos on their website, so you can get a sense of their range and what they might be able to do for you.
Research their Website
When you're looking for a cosmetic dentist for you, be sure to research their websites. There are a few things you should look for when doing your research:
– The website should be professional and up-to-date.
– The website should have information about the dentist's credentials and experience.
– The website should have before and after photos of the dentist's work.
– The website should have testimonials from satisfied patients.
By taking the time to research a cosmetic dentist's website, you can get a good sense of whether or not they're the right fit for you.
Bottom Line
The tips we have given in this post should help you find the best cosmetic dentist for your needs. Remember to ask around for recommendations, check out each dentist's website, and make sure you're comfortable with their credentials and experience. Once you've found a few possible candidates, schedule consultations so you can get to know them better, as well as decide which one is right for you.
Our dentist in Bayswater Dentist has met all the criteria above. Schedule an appointment with us and let's transform your smile