HELLO!
This is us – the Bayswater dentist Team.
We pride ourselves on delivering the best cosmetic and restorative dental care possible and love getting to know our patients on a personal level. More importantly, we strive to go beyond the obvious to create a great environment in which you can feel safe and welcome.
We're excited to meet you!
Dr. Swati Darade
Dr Swati is a qualified dental professional with over 15 years of experience. She is registered with the Australian Health and Practice Regulatory Authority and certified by the Australian Dental Council.Her expertise lies in performing tooth extractions, root canal treatments, crown and bridge procedures, wisdom teeth extractions, restorative fillings, gum disease management, and cosmetic procedures such as veneers and teeth whitening. Dr Swati attends workshops and dental conferences regularly to keep up with the latest techniques and procedures. She uses her knowledge to help patients make informed decisions about their oral health and how to protect their gum and teeth. Dr Swati is not all work. She enjoys spending time with family and listening to music during her free time. She speaks three languages, including English, Hindi, and Marathi.
Dr. Ash Gulati
Dr Ashish Gulati (Ash) is a well accomplished, adept clinician with substantial experience in general Dentistry with special interests in Dental Implants, Oral surgery, Cosmetic Dentistry and Orthodontics. He has been practicing Dentistry since 15 years in Australia and Overseas.He keeps himself up to date with continuously attending regular CPD programmes in all aspect of Dentistry. He is also certified provider for Smile Styler/Clear Aligners.Dr Ash places immense emphasis on evidence based high quality dentistry, with his scientific background; an artistic eye and extensive experience he brings the highest quality of personalize care to each of his patients. His approach is caring, gentle and is highly efficient. He strives to make dental and surgical treatment as special and pleasant as it can be.In his free time he loves to spend his time with his family, two kids and play soccer.
Dr. Smitha Vincent
Dr. Smitha is a general dentist registered under the Australian Health Practitioner Regulation Agency. She has over 10 years clinical experience in dentistry. She loves all aspects of dentistry and thrives on providing exceptional care to all her patients. In her spare time, she enjoys reading and spending time with family and friends.
Dr. Smitha is fluent in English, Hindi, and Kannada.
Dr. Nancy Jabbarnia
Dr. Nancy completed her Australian qualification for Dentistry in 2015. She is a fully qualified dentist with 3 years experience back in Iran and over 7 years in Australia. She is a gentle and calm dentist, always taking the time to understand her patient's concerns. Dr. Nancy enjoys practicing all aspects of general dentistry. She is passionate about preventive dentistry, white fillings, crowns and teeth whitening. She always strives to educate patients on their oral health. She prides herself as a champion in working with Children. She frequently attends continuing professional education courses to further her knowledge and skills in all areas of dentistry.
Dr. Nancy is fluent in Persian (Farsi) and English.
Outside of dentistry, she leads an active lifestyle, keeping fit with running and boot camping and also enjoys baking, watching Netflix and spending time with her family.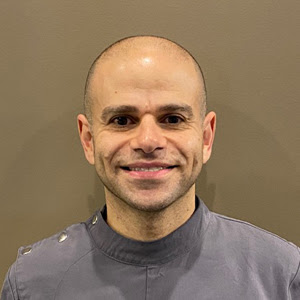 Dr.Mohammad
Dr. Mo is an expert in Root canal treatments. At Springvale Dental Clinic he does only complex root canals that come through internal referrals. He completed his Masters in Endodontics in Egypt in 2009 and his Bachelor's of Oral & Medicine in 2000 and has performed numerous root canal treatments in Egypt where he practised as a specialist endodontist. With over 21 years of clinical experience overseas, Dr. Mo has been providing high quality dental care to Australians for the last 7 years. Dr. Mo is a great addition to our team and is servicing the Springvale and surrounding community with expert dental care.Dr. Mo is a member of the Australian Society of Endodontology and a member of the American Association of Endodontics.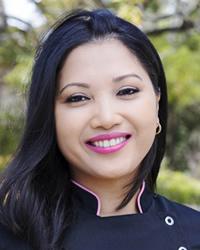 Ms. Chanrith
Ms Chanrith Hean is a female Dental Prosthetist who speaks Cambodian and Khmer (as well as English). A 2012 graduate of RMIT University, Chanrith is passionate about helping patients smile confidently with the assistance of the various dental appliances that she custom-crafts. She also uses latest in digital technology to ensure the patient gets the best treatment outcome and it includes; Digital Dentures, Snap-on-Dentures or Implant Supported Dentures; Sleep Appliances etc.