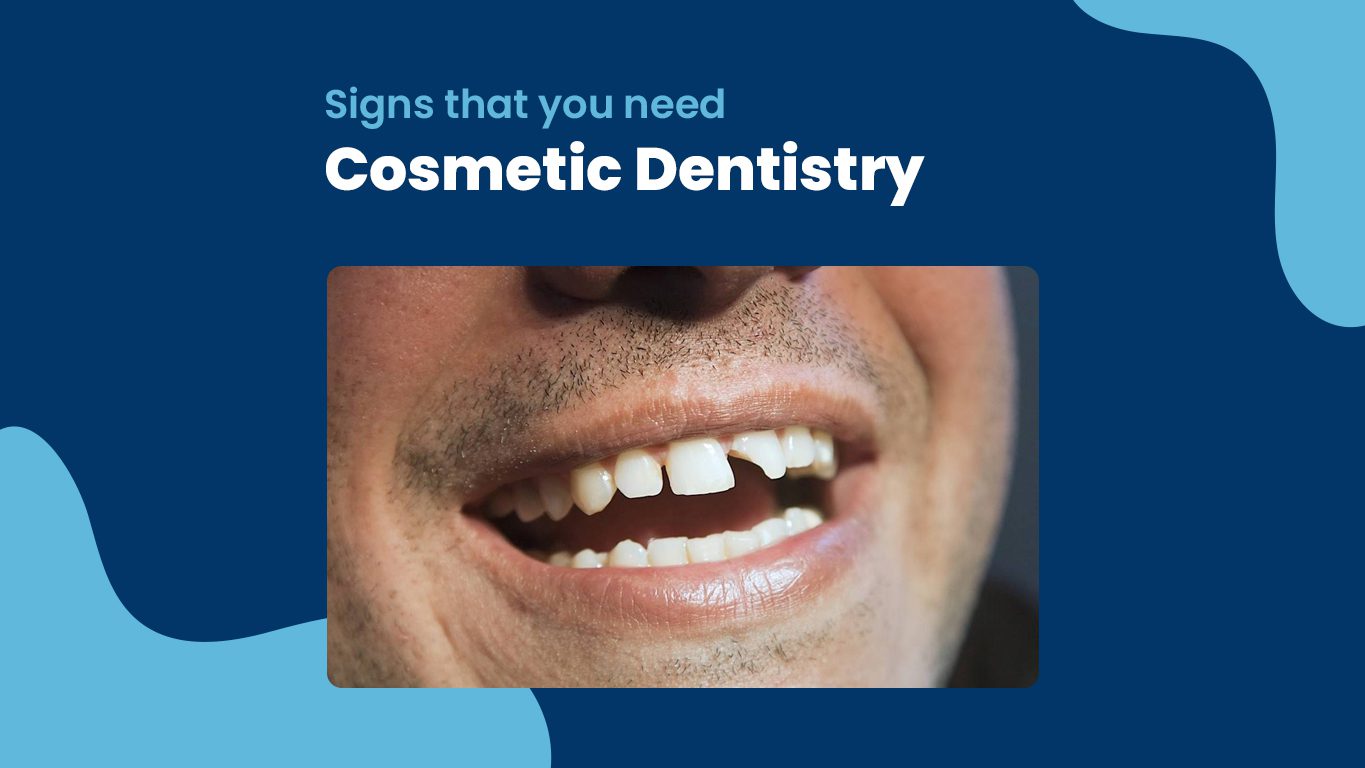 Your smile is the first thing people notice when they meet you. Making a good first impression creates some positive effects. Having a good and bright smile is one of the best ways you can introduce yourself. It brings confidence in yourself and also allows others to have confidence in you.
If you do not like your smile for one reason or another, it is high time you consider cosmetic dentistry. Here are signs that you need cosmetic dentistry.
1. Missing Teeth
Missing teeth can be a sign that you need cosmetic dentistry. If you have lost teeth, it's vital to schedule an appointment with a dentist as soon as possible. Missing teeth can lead to instances of tooth decay and other oral health problems. It can also make your face sag, making you look older than your actual age. Your dentist can assist you to replace your missing teeth with implants or bridges.
2. Misaligned Teeth
If you have misaligned teeth, you may notice that they are not resting squarely against your gums. You may also experience some difficulty chewing and swallowing food or drink. If this is the case, it is important to see a dentist for examinations and treatment. In some cases, the alignment of teeth can be corrected with dental braces, Invisalign, or oral surgery.
3. Stained or Discoloured Teeth
If you have stained or discoloured teeth, it's time to see a dentist for a cosmetic treatment. The stains may result from dietary items, coffee, tea, red wine, tobacco, or other products you use regularly. While some staining can be corrected with home stain removal kits and tubes of toothpaste, some require professional treatment.
Tooth staining can also be caused by lesions or other problems inside the tooth that make food and drinks more acidic. Acids corrode the tooth enamel and cause staining. To avoid tooth staining, eat soft foods and limit your intake of acidic beverages. If you do experience tooth staining, a dental veneer may be the best treatment to correct the problem.
4. Gapped Teeth
If you have some gaps in your teeth, you may need to see a cosmetic dentist. Gaps can be as a result of many things, including age, diet, and genetics. If you notice that your gaps are becoming bigger or are bothering you, it's time to schedule a consultation with a cosmetic dentist.
5. Chipped, Broken, or Worn Teeth
If you have chipped, broken, or worn teeth, visit the dentist for advice on the best cosmetic dentistry. You may not even know it, but your smile is in danger due to these factors. If left untreated, they can lead to instances of tooth loss and other problems. Some of the treatments used to correct chipped, broken, or worn-out teeth include dental crowns, bonding, or veneers.
6. Different Teeth Sizes and Shapes
Symmetry is one aspect considered when it comes to beauty. Your teeth might appear aesthetically unappealing if they have different sizes and shapes. Your dentist can recommend porcelain veneers or dental bonding to rectify the condition.
7. You are Unhappy with Your Smile
You need to undergo cosmetic dentistry if you are not happy with your smile. A smile makeover from an experienced dentist will make you feel more confident with your smile. The dentist can carry out a procedure that rectifies a gummy smile to enhance its aesthetics. A gummy smile is where more gum tissues are exposed than normal.
Different Types of Cosmetic Dentistry
This cosmetic procedure is also known as indirect fillings. They are fabricated by the dentist in the dental laboratory. These types of procedures are used when a tooth has moderate to mild decay. They can also be used when a tooth has an insufficient structure to support a filling. Inlays are placed on the surface of the teeth directly if it has no cusps. However, if a tooth has a significant portion that is damaged, the dentist will use it only.
This is a type of cosmetic dentistry that the dentist uses to repair a damaged or decayed tooth. The dentist will make some drills on the decayed part of the tooth and replace it with a composite material. Composite is made of resin, which resembles natural teeth.
Dental veneers are a type of cosmetic dentistry that is quite popular across the world. They are used to change the appearance of your teeth and make them look amazing. They are made of a thin layer of porcelain that is custom fitted to your teeth. You can get dental veneers in a variety of different colours, shapes, and sizes.
Dental veneers can be a great way to improve the look of your teeth without having to go through extensive tooth restoration procedures. If you want to use dental veneers, make sure to speak to a qualified dentist about your candidacy.
Teeth whitening can make your teeth look brighter. There are a number of different ways to whiten teeth, including bleaching agents, light lasers, and baking soda.
There are some factors that can affect the success of teeth whitening treatments. The most important factor is choosing the right whitening method. Other factors include patient compliance, brushing and flossing habits and diet. If you need to whiten your teeth, contact our dentist at Bayswater Dentist, and we will discuss different ways how to do it and choose the best one for you.
Dental implants are a great method to replace missing teeth. The dentist will place a titanium post on your jawbone. The titanium post will serve as a tooth root and anchor to the dental crown. The dental crown placed on top of the titanium post will be customised to look like just your natural teeth.
Bottom Line
dissatisfied with your smile and want more appealing teeth and gums?
Well, if you are unhappy with your smile, it's time to take action. Cosmetic dentistry can give you the perfect smile that you have always wanted. Visit us at Bayswater Dentist and kick-start your journey to a brighter smile.