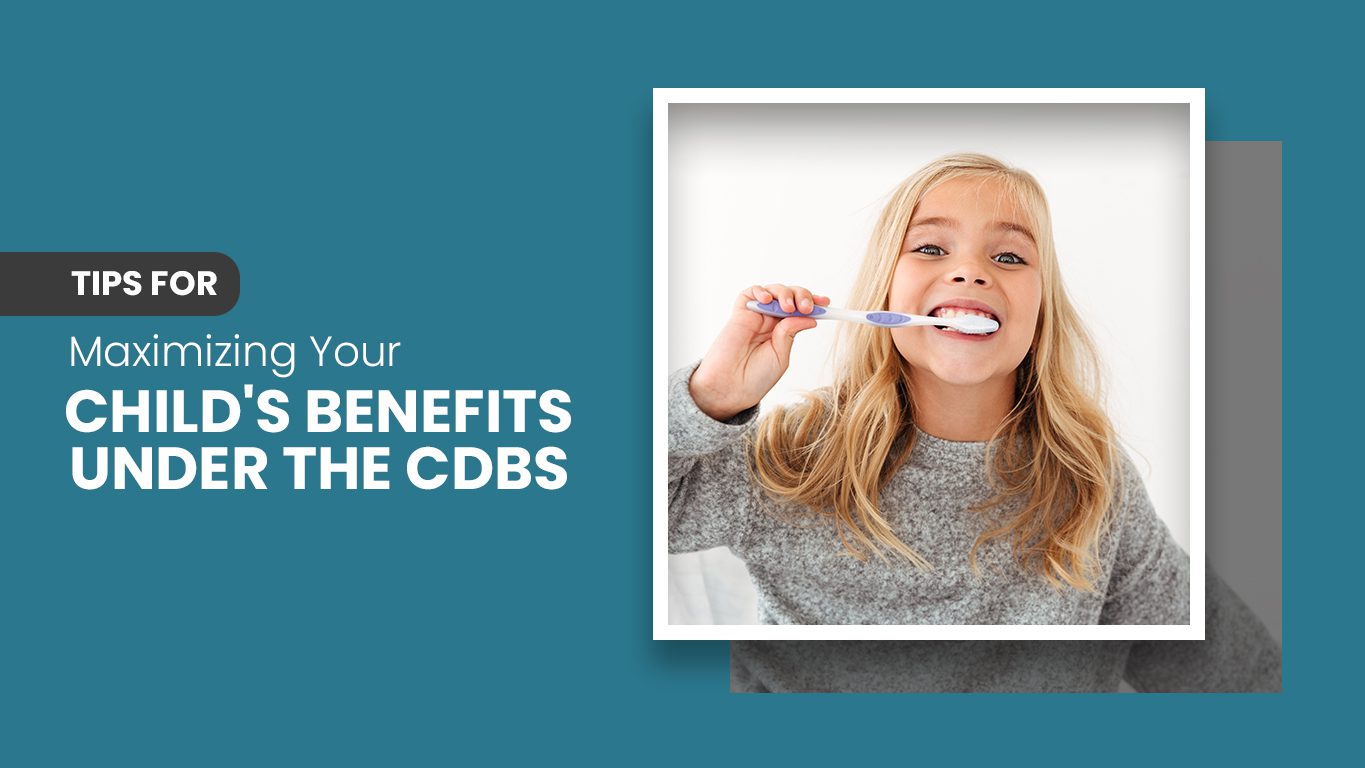 As parents, we will always want the best for our children. This includes their oral health. Taking good care of their dental health is vital to ensuring that they are in good overall health. Thankfully, the Australian government recognizes this and extends a helping hand through the Child Dental Benefits Schedule (CDBS). This program offers eligible children the opportunity to access essential dental services. In this article, we'll explore the details of the CDBS and provide valuable insights to help you maximize its benefits, ensuring your child receives the best possible dental care.
Understanding the Child Dental Benefits Schedule (CDBS)
The CDBS is a government initiative to support children aged 2 to 17 years accessing dental services. Eligible families can receive up to $1,000 in dental treatments over two consecutive calendar years. This invaluable program covers various essential services, including examinations, cleanings, X-rays, dental fillings, and extractions. However, it's necessary to understand the eligibility criteria and benefits covered to maximize its advantages.
Checking Eligibility for the CDBS
Ensuring your child's eligibility for the CDBS is of utmost importance. To qualify, your child must be aged between 2 and 17 years for at least one day during the calendar year, be eligible for Medicare, and receive specific government benefits such as Family Tax Benefit Part A or other relevant payments. Meeting these criteria is essential to access the program for your child.
Covered Dental Services Under the CDBS
Once eligibility is confirmed, knowing the dental services covered by the CDBS is important. As previously mentioned, the program includes an array of essential treatments such as dental examinations, professional cleaning, fissure sealing, root canals, and more. Understanding the covered services will help you plan your child's dental care effectively.
Tips for Maximizing Your Child's CDBS Benefits
Now that we understand CDBS well let's explore some valuable tips to maximize your child's dental health benefits.
Dentist's Participation in CDBSNot all dentists participate in the Child Dental Benefits Schedule. Therefore, it's essential to find a dentist who is registered with Medicare and accepts CDBS patients. This way, you can be confident that your child's dental treatments will be covered under the program.
Schedule Regular Dental Check-ups (Every Six Months)Prevention is always better than cure, which also applies to dental health. Schedule regular dental check-ups for your child every six months. These check-ups will help identify any dental issues early on and ensure that your child's teeth and gums remain healthy and clean.
Opt for Preventative TreatmentsPreventative dental treatments such as fissure sealants and fluoride applications can go a long way in protecting your child's teeth from decay. Discuss these options with your dentist to determine if they suit your child's dental needs.
Utilize the Full Benefit Amount (Over Two Years)The CDBS provides up to $1,000 in dental services over two consecutive calendar years. Make sure to utilize the total benefit amount available to your child during this period. Unused benefits do not roll over to the next two-year cycle, so taking advantage of the program while it's available is essential.
Choose Bulk-Billed Dental ServicesMany dental practices participate in bulk billing, which means they accept the CDBS benefit as full payment for eligible treatments. Opt for such bulk-billed services to avoid out-of-pocket expenses and maximize your child's benefits.
Plan Major Dental Procedures WiselyIf your child requires extensive dental treatments, it's wise to plan them strategically across the two-year cycle of the CDBS. By carefully scheduling major procedures, you can maximize the benefits and ensure your child receives the necessary care without worrying about exceeding the benefit limit.
Address Dental Issues PromptlyIf you notice any signs of dental problems in your child, such as toothaches, sensitivity, or changes in tooth appearance, don't delay seeking dental care. Addressing issues promptly can prevent them from escalating into more significant problems.
Use Benefits Wisely (Appropriate Treatments)While the CDBS covers various dental services, using the benefits wisely is essential. Discuss treatment options with your dentist to ensure that the services chosen are necessary and appropriate for your child's dental needs.
Encourage Positive Dental Visits (Reduce Dental Anxiety)For some children, dental visits can be anxiety-inducing. Create a positive and supportive environment to help alleviate your child's fears about visiting the dentist. Praise and reward them for their bravery during dental appointments.


At Bayswater Dentist, we Accept The Child Dental Benefits Schedule.
The Child Dental Benefits Schedule is a valuable program that can significantly improve your child's oral health. You can make the most of this initiative by understanding the covered services, finding a participating dentist, and scheduling regular check-ups. Additionally, incorporating good oral hygiene habits and a balanced diet into your child's routine will enhance their dental health. Remember, a healthy smile is a beautiful smile!