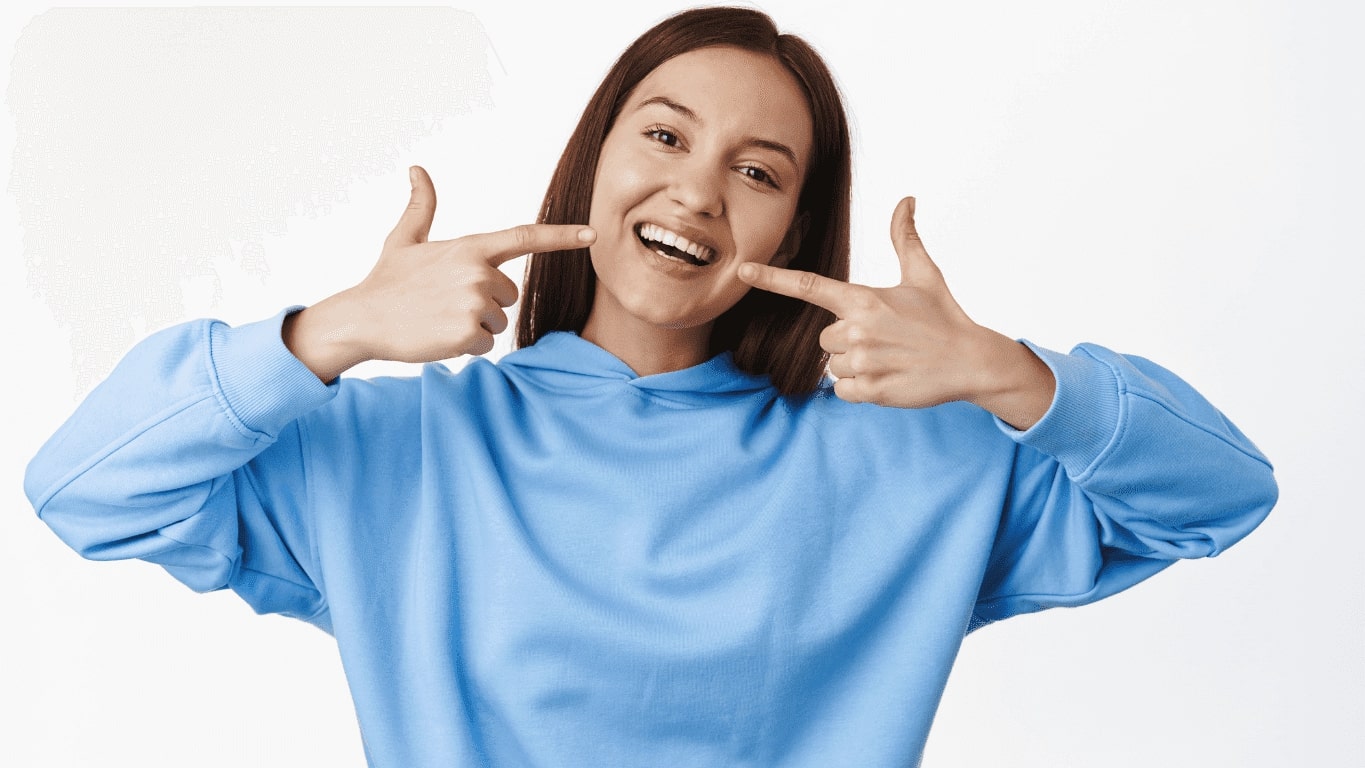 The teeth whitening procedure involves cleansing the teeth to give them a shiny white appearance. Teeth cleaning procedures improve your aesthetic appearance and protect your teeth, and they can be an effective treatment for sensitive teeth.
However, due to a lack of information on how the teeth whitening procedure works and its results, too many myths are floating around, leading to diverse opinions. Residents interested in teeth cleaning Bayswater will be pleased to learn that this procedure is now available in our clinic, and we are committed to restoring beautiful smiles. Let's take a look at some of the common teeth whitening myths and facts you should know:
1. Teeth whitening weakness tooth enamel
Myth:
The dentist may use a whitening gel that contains a bleaching agent during the teeth whitening procedure. A laser is then used to activate the gel, and the dentist may repeat the process multiple times to achieve the desired results. This process can cause sensitivity, but this is not an abrasion of the tooth enamel, and the sensitivity will gradually fade away in a few days.
Fact:
teeth whitening procedures yield the best results when conducted by a professional so avoid the use of unsupervised bleaching kits. These may end up damaging your gums and teeth as they may contain strong chemicals that can abrade the tooth enamel, which leads to teeth sensitivity.
2. Whitening toothpaste is just as effective
Myth:
There are hundreds of products in the consumer market that promote instant teeth whitening results. These whitening toothpaste claim to be just as effective as visiting your dentist for a comprehensive teeth whitening procure.
Fact:
whitening toothpaste is ineffective as it gets rinsed out in a matter of minutes. The actual teeth whitening procedure relies on chemicals that must remain in contact with the teeth for an extended period and the application of specialized cleaning techniques such as lasers. As a result, getting your teeth cleaned by a professional will always yield better results.
3. Coconut oil whitens teeth
Myth:
Many people believe that coconut oil can whiten teeth. These claims revolve around swishing the oil around in the mouth in what is commonly known as "oil pulling." This practice goes back hundreds of years, but its results are somewhat questionable.
Fact:
There is zero scientific evidence that coconut oil whitens teeth, and there are other peer-reviewed scientific publications that debunk this dubious myth. That's why no dentist will encourage you to try out oil pulling.
4. Charcoal toothpaste whitens teeth
Myth:
Charcoal toothpaste is the latest dental fad that promises teeth. However, this myth lacks any scientific evidence on its effectiveness, so don't buy in on the promises that charcoal smoothies and toothpaste will help your dental health.
Fact:
there's evidence that contrary to this popular belief that charcoal-based toothpaste can lead to wearing away of the tooth enamel leading to long term sensitivity and without any teeth whitening benefits that are promised.
5. Strawberries and lemons can whiten teeth
Myth:
Another popular myth involves using crushed strawberries and lemon juice to attempt to whiten teeth. It's believed that the acidic nature of the lemons can kill harmful bacteria and erode the stains from the teeth.
Fact:
Strawberries and lemons are acidic, and with prolonged use, the acid will gradually erode the enamel instead of whitening the teeth. The sugar content in these fruits also creates additional problems for your dental health by encouraging bacterial growth.
6. Baking soda and hydrogen peroxide can whiten teeth
Myth:
Baking soda and hydrogen peroxide are commonly used to try and what teeth as they are believed to act on the stains. These chemicals are often mixed and swished around in the mouth in the hopes that they will clean the enamel.
Fact:
baking soda disrupts the balance of good and bad bacteria in the oral cavity triggering bacterial growth and worsening your dental hygiene if left untreated. Hydrogen peroxide creates free radicals that can damage the soft tissues surrounding the gums, so they should not be used as whitening agents.
7. Professional teeth whitening services aren't worth the cost
Myth:
Professional teeth whitening services are commonly associated with expensive fees as some insurance covers consider the service a cosmetic procedure. As a result, people prefer to forego the procedure, exposing their teeth to continued damage.
Fact:
teeth whitening is surprisingly affordable when supervised by a dental professional. This results in safer and more satisfactory results and improves your overall dental health in the long run.
8. Drugstore teeth whitening products are the same as professional teeth whitening solutions
Myth:
It's common to hear people expose the idea that professional teeth whitening is not necessary and they can just get over-the-counter drugstore teeth whitening products.
Fact:
whitening gel sold in drugstores often has inconsistent results due to a lack of expertise while applying. Having licensed professionals conduct the teeth whitening procedure instead of using an at-home whitening kit is good. They will prepare custom trays to give you an idea of the final results and cut down on any irritation you may experience when the gel is wrongfully applied.
9. Using a strong tooth whitening agent will minimize the duration of the procedure
Myth:
Some patients believe that using a stronger tooth whitening agent will provide quick results and minimize the entire treatment duration.
Fact:
current evidence indicates that using a more potent whitening agent doesn't always yield better results. These teeth whitening agents contain peroxide and having a higher concentration only leads to increased sensitivity. Keep in mind that each patient's teeth react somewhat differently when in contact with the bleaching agent, so the rule of thumb is to leave it to the professionals.
Wrap Up
Visiting a dental hygienist for teeth whitening in Bayswater will restore your naturally beautiful smile. Teeth whitening procedures are not a one-time thing; instead, you will have to make several visits annually to get your teeth cleaned and remove unsightly stains without inflicting damage to your enamel. If you are looking for teeth cleaning services, Bayswater, book an appointment today or visit Bayswater Dentist.