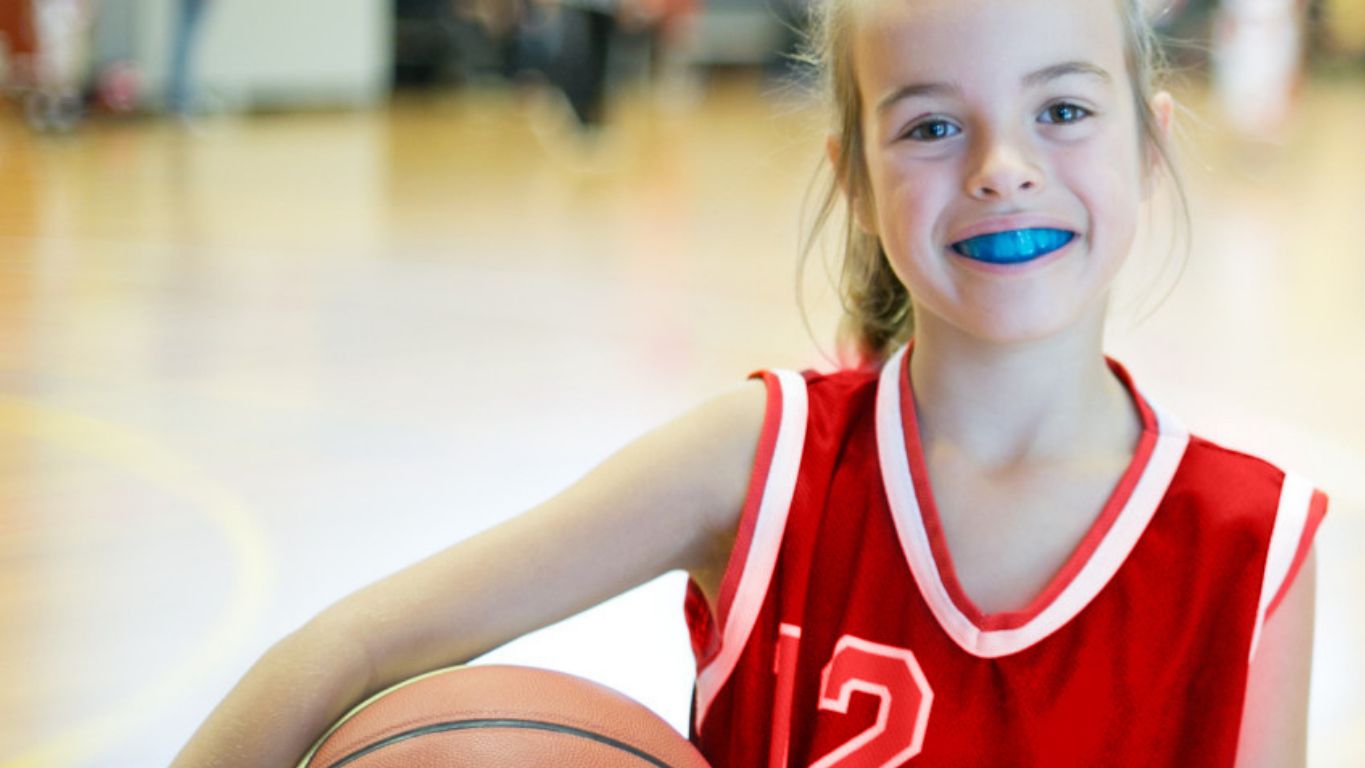 Imagine what it would be like for you if all of a sudden you lost one or two of your front teeth. Some of your daily activities such as talking, smiling, and eating would suddenly be affected. Knowing how to prevent your mouth is vital, especially if you engage in activities such as sports.
A dental mouth guard helps in cushioning trauma to the face. It minimizes the risk of breaking your teeth or suffering any other injuries on your tongue, lips, or cheeks. It can also prevent the jaw from cracking. A mouth guard is made in such a way that it can prevent damage to the soft tissues in your mouth.
When Should You Wear A Mouth Guard?
A mouth guard is an essential part of your protective gear, especially when you are engaging in sporting activities. You should make it part of your standard equipment whenever you engage in such activities.
You are even at a higher risk of damaging your mouth if you engage in collision sports such as boxing, hockey, football, and basketball. Other sporting activities that need the use of a mouth guard include skating and gymnastics.
If you also enjoy other high-risk sporting activities such as falling, ice skating, and biking, you should never forget to wear a mouth guard.
Additionally, you can wear a mouth guard if you need to protect some of the dental restorations, such as veneers and braces that might need protecting.
A mouth is also essential if you are a habit of clenching your teeth. It will help in preventing the rapid wear and tear of your teeth's enamel.
How Does Mouth Guard Protect Your Teeth?
A dental mouth guard acts as a protective layer and cushions your teeth as well as the jaws whenever you get an injury. It absorbs the impact and prevents your mouth from suffering severe damage. The inner soft tissues of your mouth and the jaw will feel less pressure since they are surrounded by strong protective gear.
According to the Australian Dental Association, athletes who engage in sporting activities without wearing protective gear are 60% likely to suffer a sports injury to the mouth. Therefore, a mouth guard is not something you are supposed to forget, especially if you are playing contact sports.
Types of Mouth Guards
There are three different mouth guards that you will come across while looking for a mouth guard. Each type is determined by the extent of protection your mouth will receive.
These are the most affordable mouth guards available. They take a size fits all approach, and that kind of may come as a disadvantage. They might be a bit uncomfortable to the user, and they may have difficulties breathing. Stock mouth guards offer some degree of protection but are not always recommended since they don't give an optimum level of protection, especially while playing contact sports.
Boil and Bite Mouth Guards
These types of mouth guards are slightly better compared to the stock. They are made using a thermoplastic material that softens by boiling, making it easy for you to bite on them. The material is then shaped to your teeth.
Custom-made dental guards offer the best level of protection. Their ability to protect your teeth is unmatched compared to all other available options. These types of mouth guards are custom-made by the dentist. During your appointment, your dentist will take an impression of your teeth so that a properly fitting mouth guard can be made. The material used is durable and very comfortable. You can easily talk and breathe at ease.
Which is the best option?
Custom mouth guards offer the best protection since they are specifically made to fit the unique shape of your teeth. As much as they might be a bit costly compared to other available options, they are worth it since you will get to enjoy the maximum protection. Also, the cost of dental restoration might be more costly if you are to suffer an injury since you never used the right mouth guard. Mouth guards can also be worn by people of all ages, including children, so it is advisable to have your child start using a mouth guard and protect their teeth.
What to Consider While Looking for a Mouth Guard
Make sure that before using a mouth guard in a sporting activity, it properly fits your mouth. This will enable you to get maximum protection.
You should not wear a mouth guard that keeps moving around. It should properly sit over your teeth whenever you talk or move your jaws.
It might take a while for you to feel comfortable wearing a mouth guard. However, even if that is the case, your appliance is not supposed to feel bulky. It should also not make it difficult for you to breathe.
Made of Resilient Material
You have the option of picking a softer and more flexible material or a harder one. Therefore, it is up to you to let your dentist know what you prefer the most. However, make sure that the material used is durable and has the ability to absorb impacts.
Dental Mouth Guard Cost
The cost of getting a mouth guard will depend on your option. Stock mouth or boil and bite options can range anywhere from $20 to $200. However, the custom-fit mouth guard is more costly; they range from $300 to $600.
Bottom line
Broken or cracked teeth or jaw can be avoided if you use the right type of mouth guard made by a professional dentist. This is because they are precisely used to fit your unique smile. A professionally made mouth guard is durable and more comfortable compared to what you can get from your local drug store.
Therefore, if you are ready to schedule for an appointment, reach out to Bayswater Dentist for a custom-fit dental guard. Bayswater Dentist works hard to make sure that you have avoided all forms of dental sports injuries.