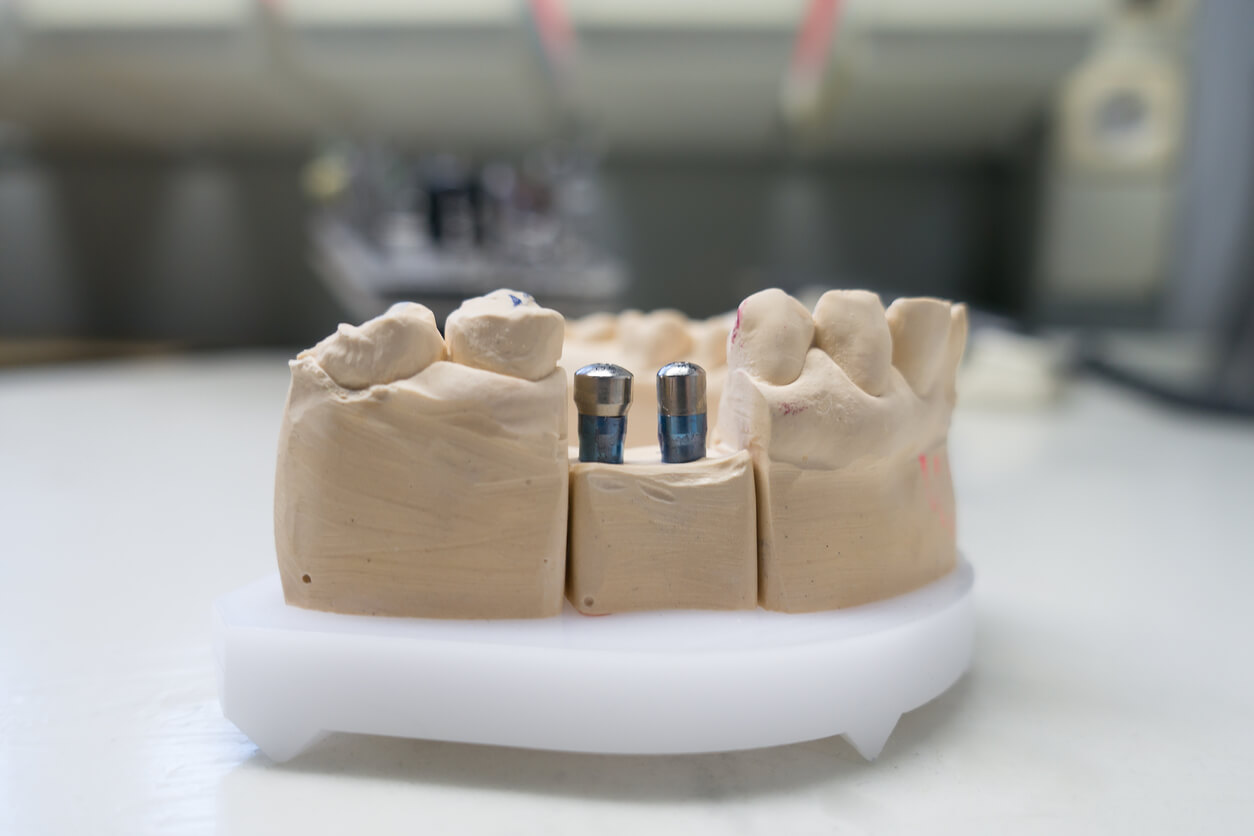 Losing a tooth or teeth is one of the most devastating things one can experience. It can significantly affect the quality of your life, creating some difficulties in some day-to-day activities such as eating and talking. Traditionally, dentists used to replace a missing tooth or teeth using different methods such as dentures and bridges, which did not provide a long-term and more natural-looking solution.
The good news is that today, a missing tooth or teeth can be replaced by dental implants. Dental Implants is a tooth replacement option that provides the most natural look for your missing teeth. Read on to find out more about dental implants.
What are Dental Implants?
First things first, it is important to understand what are dental implants. Dental implant is a tooth replacement option that replaces the tooth root. They provide a strong foundation for a fixed or removable replacement teeth that will be made to match with the other teeth in the mouth.
How Do Dental Implants Work?
Dental Implants work by using a titanium post that is surgically fused into the jawbone. The surgically inserted titanium post will work just like the natural root and thus feel more secure. With this kind of tooth replacement, you will not experience some negative effects associated with other replacement methods such as bone loss, poor bite, and fit, or slipping. It will also provide a permanent solution and will not decay, as it might be the case with other natural teeth.
Who can have Dental Implants?
The dentist must evaluate a patient before undergoing the procedure; here are some of the good candidates for dental implants:
You have a missing tooth or teeth
You have a healthy oral tissue
You do not have any other underlying health issues that might interfere with the jawbone when it comes to healing
Your jawbone will offer a secure fit with the implants
Your jawbone has attained a full growth
Types of Artificial Teeth Used for Dental Implants
Dental Crowns are the artificial teeth used during a dental implant procedure. Here are the two types available
This type of crown consists of artificial teeth accompanied by plastic gums. A metal frame is used to mount them, which is then attached to the implant abutment. Just like dentures, the patient can remove them for cleaning.
Fixed crowns are permanently cemented by the dentist onto the implant abutment. If you have a number of your natural teeth missing, the dentist might place one bridge holding several teeth fixed to the implant.
Dental Implant Procedure
Placing the Dental Implant
After the dentist has suggested a dental implant to you as a replacement option and you have agreed to it, the next step will be placing it. The dentist will make an opening on your gums. He will then drill a hole where the titanium post will be placed. The artificial root will then be inserted. If the areas where you have a missing tooth are noticeable, the dentist will place a temporary crown that will later be removed after the healing process.
During the healing process, the dentist will let the titanium post fuse with the jawbone through a process known as osseointegration. The process helps the post to create a firm root that can support the crown.
Once the root has permanently fused with the jawbone, the abutment will now be placed. The dentist will reopen your gums during the placement. After this procedure, you will need a healing period of about two weeks.
After you have completely healed, your dentist will take impressions of your mouth to create a comfortable and fitting crown.
Bottom Line
Dental implants come with loads of benefits compared to other tooth-replacement methods. If you are thinking about getting dental implants as a tooth replacement method, contact our Dental Crowns today. Our Bayswater dentist will perform different examinations on you and will let you know about your available options. Our dental clinic has all the necessary state-of-the-art equipment that will be required for your treatment with utmost comfort. Do not let a missing tooth dim that bright smile; make an appointment with us today.