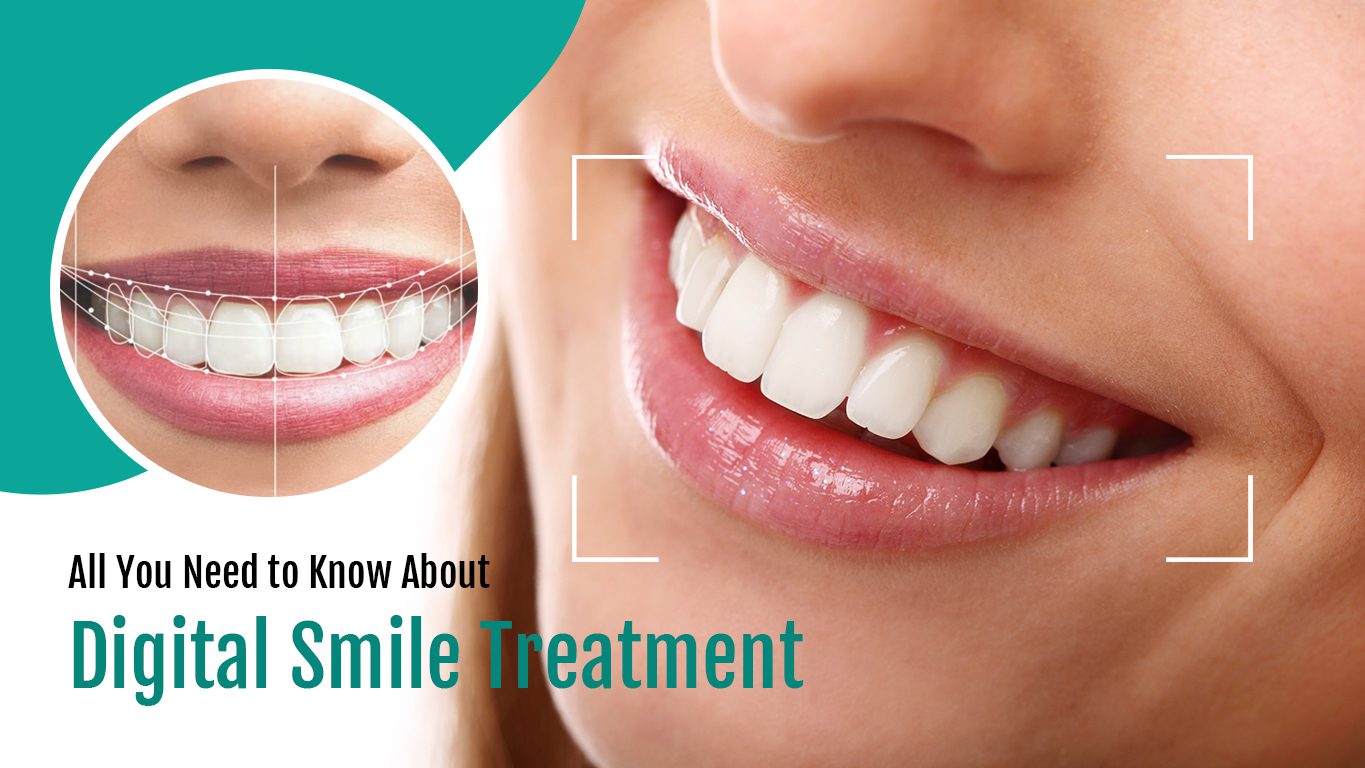 In the old days, you couldn't change the appearance of your teeth regardless of their appearance. Nowadays, the options to improve your smile are endless! If you want bigger or smaller teeth, advanced dental technology can help you easily achieve it.
Digital Smile Design is one of the latest technology in dentistry that can help you improve the look of your smile. Technology has recently gained a lot of popularity among a majority of people due to its benefits. It is one of the technologies that can perfectly suit every group of patients irrespective of their gender. You can get a dentist to digitally fix your smile according to the way you would want it. This post will take a closer look at Digital Smile Design and all you need to know about it.
What is Digital Smile Design?
Digital Smile Design is a treatment that uses digital technology to improve the appearance of your smile. The treatment is carried out by a dental professional who uses computer software to create a digital model of your teeth and mouth. They then use this model to plan the perfect smile for you. The treatment usually takes place over a series of appointments, during which your dental professional will carry out any necessary dental work, such as whitening or straightening your teeth.
The treatment involves analyzing a 2D image which will later be used to create a 3D prototype. The 2D model is a visual representation of your teeth and helps better understand tooth replacement. The 3D model is now the mock-up representation that shows how your smile will look after dental work. Digital Smile Design helps look at the mouth and teeth holistically.
What Does the Digital Smile Design Process Involve?
– Assessment and information gathering
The first step in the Digital Smile Design process is assessment and information gathering. This is where the dentist or orthodontist collects data about the patient's teeth, mouth, and face. This data is used to create a 3D model of the patient's smile.
The data can be collected using dental impressions, photos, and X-rays. Once the data is collected, it is used to create a digital model of the patient's smile. This model is then used to plan the treatment. During this step, the dentist will also ask you some questions so that they can understand your concerns and wishes when it comes to a perfect smile.
– Analysis and treatment planning
At this step, the dentist will review all your information and design a smile with your desired aesthetic outcomes in mind. They will complete an assessment of all the data you've provided to determine which course of treatment will fix your current dental condition so it not only yields the appearance you desire but also provides for a healthy mouth. With this information, the dentist can mock up a new smile that includes various treatment options.
– Smile Preview
You'll come back in a few weeks to see your new smile. You'll be able to view the possible outcomes of treatment, as well as get an idea of the time frame and cost. Your dentist will also do teeth impressions at this stage so you can see what your teeth will look like at the end. If you want to change anything, such as tooth color or shape, let the dentist know before they can get started with the treatment.
– Patient Approval
Once you've picked out your perfect smile design and agreed on a specific treatment, the procedure can commence. Some patients may need to have braces fitted, and some may need treatment such as implant surgery, so the treatment times will vary based on each person.
– Treatment
Once you are happy with the impression and the smile you will achieve, the dentist can now start the treatment process. The duration will depend on the treatment you and your dentist settled on.
Benefits of Digital Smile Treatment
– A smile designed for you
This treatment is very effective since it will use digital software to create a perfect smile specifically designed for your face. It allows the dentist to have complete control over the positioning of your teeth. This also means that you can see what your new smile will look like before you commit to it.
If you are unhappy with your smile and want to improve it, then a digital smile treatment could be the perfect solution.
– A Smile for Your Budget
One of the main concerns patients have when deciding to get a smile makeover is how much it will cost. Digital Smile Design not only provides you with clarity on the cost, but your dentist will also provide you with financing options, so you can choose the plan that works best for you without any unpleasant surprises.
– Collaboration between patients and dentists
Collaboration between patients and dentists is essential for successful digital smile treatment. With this treatment, patients are involved in the treatment planning process from the beginning so that they can provide input on their desired results. Dentists can then use this information to create a personalized treatment plan that meets the patient's needs and expectations.
During treatment, patients should feel comfortable communicating with their dentist about any concerns or questions they may have. This open dialogue will help ensure that the final result is one that both the patient and dentist are happy with.
– You can Predict the Outcome
Digital Smile Treatment provides you with a blueprint of what to expect after the dental procedure.
Who is an ideal candidate for Digital Smile Design?
An ideal candidate for digital smile design is someone who wants to improve the aesthetics of their smile. This can be done by correcting the teeth' alignment, shape, and color.
However, the best way to find out if you're an ideal candidate for digital smile design is to consult with a qualified dentist. They will be able to assess your individual case and advise you on whether or not this treatment would be right for you.
Bottom Line
Digital Smile Treatment is a great way to improve the look of your smile. It can be used to whiten teeth, straighten them, and even fix minor imperfections. If you are considering getting Digital Smile Treatment, be sure to visit us at Bayswater Dentist, and we will walk you through the process.